On Wednesday, September 2, 2015, at approximately 5:37 PM, Trooper Mark Owens stopped a vehicle on US 183 south of Goldthwaite for a traffic violation. During the contact Trooper Owens searched the vehicle resulting in the arrest of 24 year old Brandon Clay Hebert of Arvada, Colorado for possession of marijuana.
On Thursday, September 3, at approximately 1;30 PM, Deputy Johnny Brown stopped the driver of a vehicle for an equipment violation in the 900 block of Fisher Street. The driver is identified as 34 year old Lacee Brena Geeslin of Goldthwaite. During the stop Deputy Brown became suspicious that Geeslin might be under the influence or in possession of a controlled substance. Deputy Brown was refused consent to search of the vehicle at which time Comanche Police Department responded with their narcotic detection dog. The dog alerted to both sides of the vehicle forming probable cause for a search. The search revealed a set of weighing scales with a powder residue substance that tested positive for methamphetamine. Geeslin was arrested for felony possession of a controlled substance and was transported to the Mills County Jail. Deputies later found a methamphetamine pipe that had been dropped discarded in the patrol car where Geeslin was riding. Geeslin was also charged for felony tampering with evidence and is currently out on bond.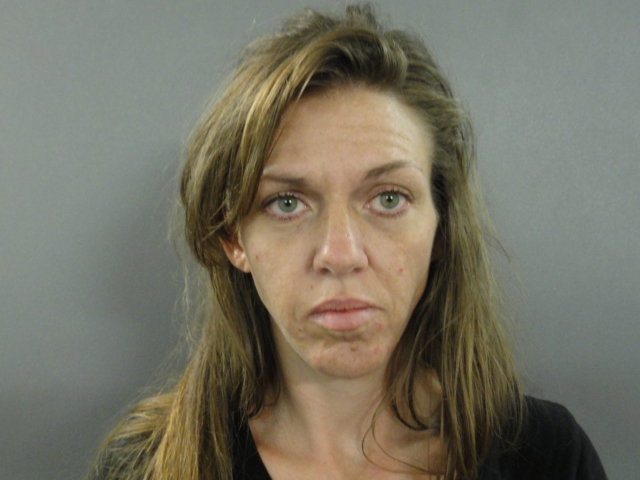 On Friday, September, 4 at approximately 9:30 AM, Inv. Stephanie Brown responded to a report of an assault that occurred at Mullin ISD. Inv. Brown arrived on scene and identified the suspect as 17 year old Hale Denise Ramber of Mullin. Ramber had assaulted another student at the school which was recorded by school security cameras. Ramber was charged with misdemeanor assault and was arrested on a criminal mischief warrant out of Mills County Court.