Sheriff Hammonds reported that recent weeks activity have been relaxed throughout the county. Sheriff Hammonds stated that the Mills County Commissioners have been aggressively working on the new law enforcement center to prepare for the incoming contractors for construction. "I want to Thank the Mills County Commissioners and their staff for their diligent work in the recent weeks" Sheriff Hammonds said. Sheriff Hammonds also wanted to extend a big Thank You to Lee Hoffpauir and his staff at the Outdoor Superstore during construction. Mr. Hoffpauir has donated all the material from behind the Outdoor Superstore at no cost to the county saving the local tax payers what could have been an enormous cost in the construction. Sheriff Hammonds is currently using inmate labor to off-set cost that might otherwise be expended by local tax payers.
In other news Sheriff Hammonds reported that on Friday, August 4, 2015 at approximately 5:54 PM, Sheriff's Officials arrested 26 year old Christopher Mantia of Goldthwaite for class B misdemeanor theft warrant. Mantia is charged with one count of theft from the Mills County General Store prior to this date when Mantia entered the store a stole a game camera. Mantia had fled on foot and was seen by citizens in an alley acting suspiciously. The citizen obtained a license plate of the suspect vehicle which led deputies to identifying Mantia in this case. Mantia is also suspected in other recent thefts from business's here in Goldthwaite. Mantia is currently free on bond and is awaiting a court date.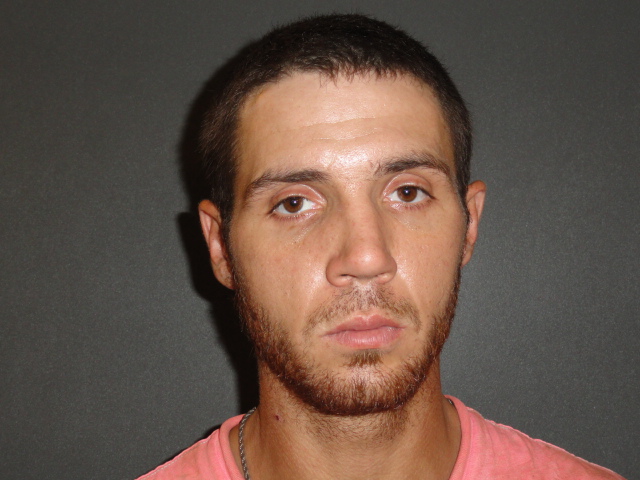 On Wednesday, August 26, at approximately 2:34 PM, Inv. Stephanie Brown responded to a report of theft in progress at the Dollar General. The suspect had already left the scene and a vehicle description was provided. Inv. Brown located the suspect vehicle at a local gas station and identified the suspect as 31 year old De Juan Antonio Taylor of Comanche, Texas. Inv. Brown was able to obtain a confession and recover the merchandise that had been stolen. The merchandise was worth approximately $25 and consisted of hygiene products. Taylor was charged with a class c theft and was transported to the Mills County Jail where he later pled guilty and paid a fine and was released.
On Thursday, August 27 at approximately 9:00 AM, felony warrant was served on 32 year old Phillip Eugene Jones of Lometa, Texas. Jones came to the Mills County Jail where he surrendered on charges of unlawful possession of firearm by felon. Jones is currently in custody in the Mills County Jail and is awaiting trial.