Mills County Sheriff's Office uncovers counterfeiting ring and makes numerous arrests.
Sheriff Clint Hammonds reported that his deputies have been very busy in recent weeks responding to routine calls and conducting extensive investigations. Sheriff Hammonds stated that on Wednesday, July 15 at approximately 9:00 PM, Deputy Johnny Brown stopped a vehicle for speeding south of Goldthwaite. Deputy Brown made contact with and identified the driver as 27 year old Angela Goldschmeding and a passenger 31 year old Larry Dwane Farmer Jr. both of Austin, Texas. During the contact Goldschmeding admitted to possessing marijuana in the car. A probable cause search revealed a small amount of marijuana, approximately 219 grams of hash in the form of edible cookies and a 9 millimeter pistol from inside the vehicle. Bothe individuals were arrested for misdemeanor possession of marijuana, second degree felony possession of controlled substance penalty group 2 under 400 grams and unlawful carrying of a weapon.
On Wednesday, July 22 at approximately 5:03 PM, Mills County Deputies executed felony warrants at a residence located in the 1900 Block of Fisher Street. 24 year old Valorie Shelton was arrested for motion to adjudicate for the offense of felony theft and 28 year Daniel Kolb was arrested for motion to revoke for the offense of delivery of marijuana. Both individuals are from Goldthwaite and are currently in the custody of Mills County.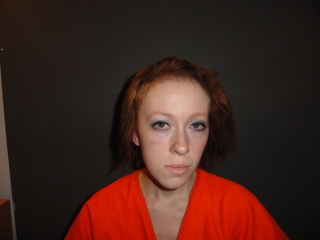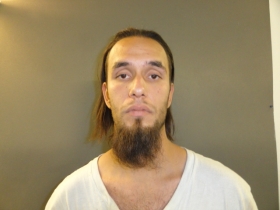 The Mills County Sheriff's Office received reports of counterfeit US currency being passed with several merchants in Goldthwaite during mid-July. Investigator Stephanie Brown began following up leads through witness's and surveillance video where these bills were passed. Inv. Brown identified the first suspect as 46 year old Richard Wayne Humphries of Blanket, Texas. During the investigation it was discovered that 30 year old Michael Ross Burnett was residing with Humphries and was currently a fugitive from Mills County for two counts of felony theft from the elderly. Inv. Brown went to the Humphries residence in Blanket, Texas with Humphries and arrested Burnett on the outstanding warrants. A small of marijuana was recovered from Burnett during the arrest and Brown County Sheriff's Officials were notified to assist. Also while at the residence deputies obtained consent to search a vehicle that Burnett was during the arrest. Deputies recovered numerous counterfeit $20 bill from indie the vehicle where Burnett was sitting. Through the course of interviews Deputies were then led to a barn behind the residence where electronic device and uncut printed counterfeit money was being stored. During the search deputies found that there was small room in the barn being occupied by 22 year old Richard Wayne Humphries Jr. A consent search of his room revealed that he was in possession of methamphetamine. Further investigation revealed that a clandestine methamphetamine lab was located in the attic of the barn that was being searched. All of these individual have been arrested and are currently in the Brown County Jail. The Mills County Sheriff's Office is currently working with the Brown County Sheriff's Office and the United States Secret Service as the investigation progresses. Sheriff Hammonds noted that all the deputies hard work and long hours from both agencies involved in this investigation have paid off.
On Friday, July 31, 2015, at approximately 7:55 AM, Mills County Deputies were dispatched to a residence on Farm Road 573 north of Mullin in regards to a possible active shooter. Information received was that an individual from Illinois had showed up at a residence and opened fire on the house with an automatic weapon. Numerous local and state law enforcement officers assisted in the call and perimeter was formed around the residence. Officers were in communication with the supposed victim who also stated that he was armed as well. Through the course of a couple of hours it was determined that the victim identified as a 72 year old male was have medical issues and was hallucinating as result of these issues. The individual was disarmed by a family member and was transported to the hospital for evaluation. Mills County was assisted by Texas Parks and Wildlife Wardens, Texas Department of Public Safety, Goldthwaite and Mullin Fire Volunteer Fire Depts.
Later that evening at approximately 5:15 PM, Deputy Rick Pickard was on patrol on Farm Road 573 north when he stopped a 2007 GMC pickup for a traffic violation. The driver was identified as 39 year old Chad Lee Seider of Mullin and during the stop Deputy Pickard began a driving while intoxicated investigation. During that time consent was given to search the vehicle that resulted in the recovery of approximately one ounce of methamphetamine inside the vehicle. Numerous firearms were also discovered inside the vehicle and Seider was placed under arrest for first degree felony possession of a controlled substance penalty group 1 over 4 grams but less than 200 grams. "This was another major seizure by Mills County Deputies that again has interrupted the distribution of methamphetamine in our community, more especially Mullin" said Sheriff Hammonds. Sheriff Hammonds also said "I hope the area drug dealers are paying attention to our endless efforts put them behind bars and get the hint that they need to stay away from Mills County".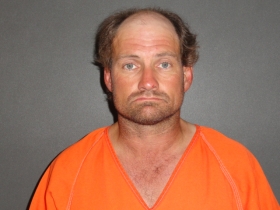 On Sunday, August 3, at approximately 1:00 PM, Deputy Brown responded to a report of an assault family violence that had occurred in the 900 block of Roseman Street in Goldthwaite. During the investigation it was discovered that the suspect 37 year old Margarita Lara had left the residence and was possibly located in Mills County. Mills County Deputies located the suspect at a residence on Private Road 224 where she was placed under arrest for assault family violence.