Sheriff Clint Hammonds reports that criminal activity has been steady in the area resulting in numerous local drug arrest and burglaries. Sheriff Hammonds reported that On January 8, 2016 at approximately 11:03 PM, Deputies responded to a report of disturbance in the 1700 block of Cline Street. As a result 22 year old Jorge Armando Melgoza of Goldthwaite was arrested for Assault and transported to the county jail where he was released on bond the next day.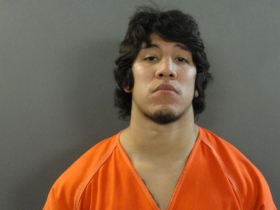 On Friday, January 22, 2016 at approximately 2:45 Mills County Deputies Johnny Brown and Stephanie Brown were patrolling the area of County Road 510 when they located a pickup parked in the road. Deputy Johnny Brown approached the vehicle and the driver pulled away. Deputies pursued after the vehicle and witnessed an occupant discard an item out of the window. Deputy Johnny Brown stopped to retrieve the item while Inv. Stephanie Brown stopped the driver of the vehicle. The occupants were identified as 18 year old Branden Wayne Horton (driver) and his father 40 year old Bradley Ryan Horton (passenger). After investigating it was found the item thrown from the vehicle that was recovered was methamphetamine. Both individuals admitted that they were about to smoke methamphetamine before being discovered by Mills County Deputies. Both individuals were taken into custody and placed in the Mills County Jail. Braden Horton is currently being held in Burnett County for 1. Possession of a controlled Substance less than 1 gram, 2. Evading Arrest with a vehicle, 3. Brown County Warrant for Motion to Adjudicate for possession of Marijuana, 4. Tamper with Evidence. The father Bradley Horton is currently in Mills County Jail for 1. Possession of a Controlled Substance less that one gram, 2. Young County Warrant for Possession of a controlled substance less than one gram.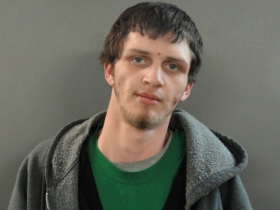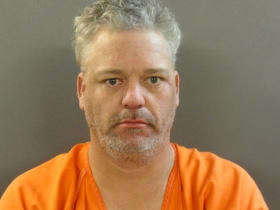 As a result of these recent drug arrests Mills County Sheriff's Office has been able to clear the theft and recovery of 2 four wheelers and solve several burglaries that occurred during mid-January. On January 25, 2016 Mills County Deputies were able to recover a 1997 Polaris that had been stolen for some time ago from a ranch on County Road 549. The owner of the Polaris was unaware that it had been stolen. The Polaris was seized from a residence in Mullin along with an item stolen in a burglary of the Mills County Precinct 3 barn in Mullin. Then on February 6, 2016, Mills County Deputies went to Lampasas County and recovered a 2013 Honda ATV stolen from a ranch on County Road 506 and a gas compressor that had been taken from Mills County Precinct 3. Mills County Deputies recovered just under $15,000 worth of stolen items during their investigative efforts. Sheriff Hammonds stated "this is another fine example of persistent and professional work that my deputies showed during the course of the investigation".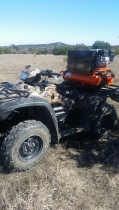 On Monday, January 25, 2016, Deputy Johnny Brown stopped a vehicle at Second and Fisher in Goldthwaite for a traffic offense. During the stop it was discovered that 29 year old female passenger Amber Lynn Hester was wanted out of Hardin County, Texas for a probation violation for driving while intoxicated.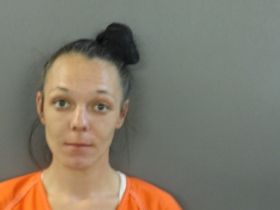 On Wednesday, January 27, 2016, at approximately 7:30 PM, Deputies responded to a report of a disturbance in the 1300 Block of Trent Street. Deputies arrived and a male identified as 31 year old Michael Ynostrosa was in the process of leaving the home. Deputies could smell a strong odor of marijuana emitting from Ynostrosa's vehicle. A search of the vehicle revealed a 9mm pistol, 5.45 grams of methamphetamine and 21.37 grams of marijuana. Ynostrosa was arrested for 1. Manufature/Delivery of a Controlled Substance in a Drug Free Zone, 2. Possession of Marijuana in a Drug Free Zone, 3. Unlawful Carrying of a weapon and 4. Possession of drug paraphernalia. Sheriff Hammonds stated the drug free zone enhancements were a result of the residence being located just blocks away from the Goldthwaite Middle and High Schools. Ynostrosa is currently free on bond.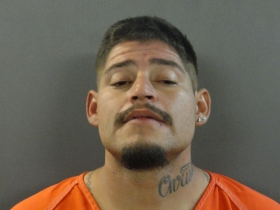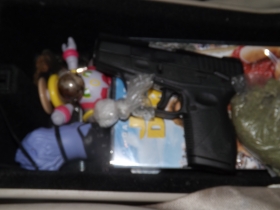 On Friday, February 5, 2016 at approximately 10:25 AM 72 year old Michael David Holley of Mullin turned himself into the Mills County Jail after being indicted for Aggravated Sexual Assault of a Child. Holley had been previously arrested in 2015 for possession of child pornography. Holley is currently free on $50, 000 bond for the new offense.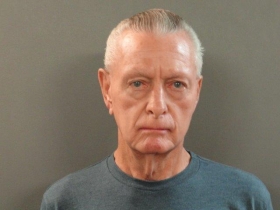 Sheriff Hammonds reported numerous other arrests in the county such driving while intoxicated that were conducted by the Texas Department of Public Safety Tropopers.